STATEWIDE TOWING EXPERTS YOU CAN TRUST
Don't let a dead battery ruin your plans: call 10-4 Tow for a fast battery jumpstart right now.
We work with a team of affiliates from across the local area, each with essential training and years of hands-on experience. They have helped countless customers in the local community with their professional jumpstart service.
10-4 Tow is proud to deliver our solutions through our carefully selected network of affiliates, and we're the only roadside assistance service provider you need if your battery runs out of power. Just get in touch and we'll send one of our technicians to revive your battery immediately.
That means no waiting for another driver to pull over and offer you help, and no long delays while you try to find a friend with jump leads and the spare time to come to your rescue. Just a quick jumpstart and terrific service at a price you can afford.
24-Hour Off-Road Services by Local Experts
Has a dead battery ever brought your journey to a sudden stop when you had places to be and no time to spare?
Have you ever gone to start your car only to find the battery won't respond five minutes before you're due at the office?
A drained battery can be a huge source of frustration at any time, on any day. And, sadly, your battery won't wait for a convenient moment to run out of juice: it could occur at the worst possible point in your day or night.
But don't worry: 10-4 Tow is here to help at all hours with our dedicated 24/7 battery jumpstart service.
Every 10-4 Tow branch across the country operates 24 hours a day, every day of the year, to bring our valued customers exceptional round-the-clock services. Our affiliates have jumpstarted countless batteries in the local area over the years. They service all vehicle types and brands, covering cars, trucks, and motorcycles of any make or model.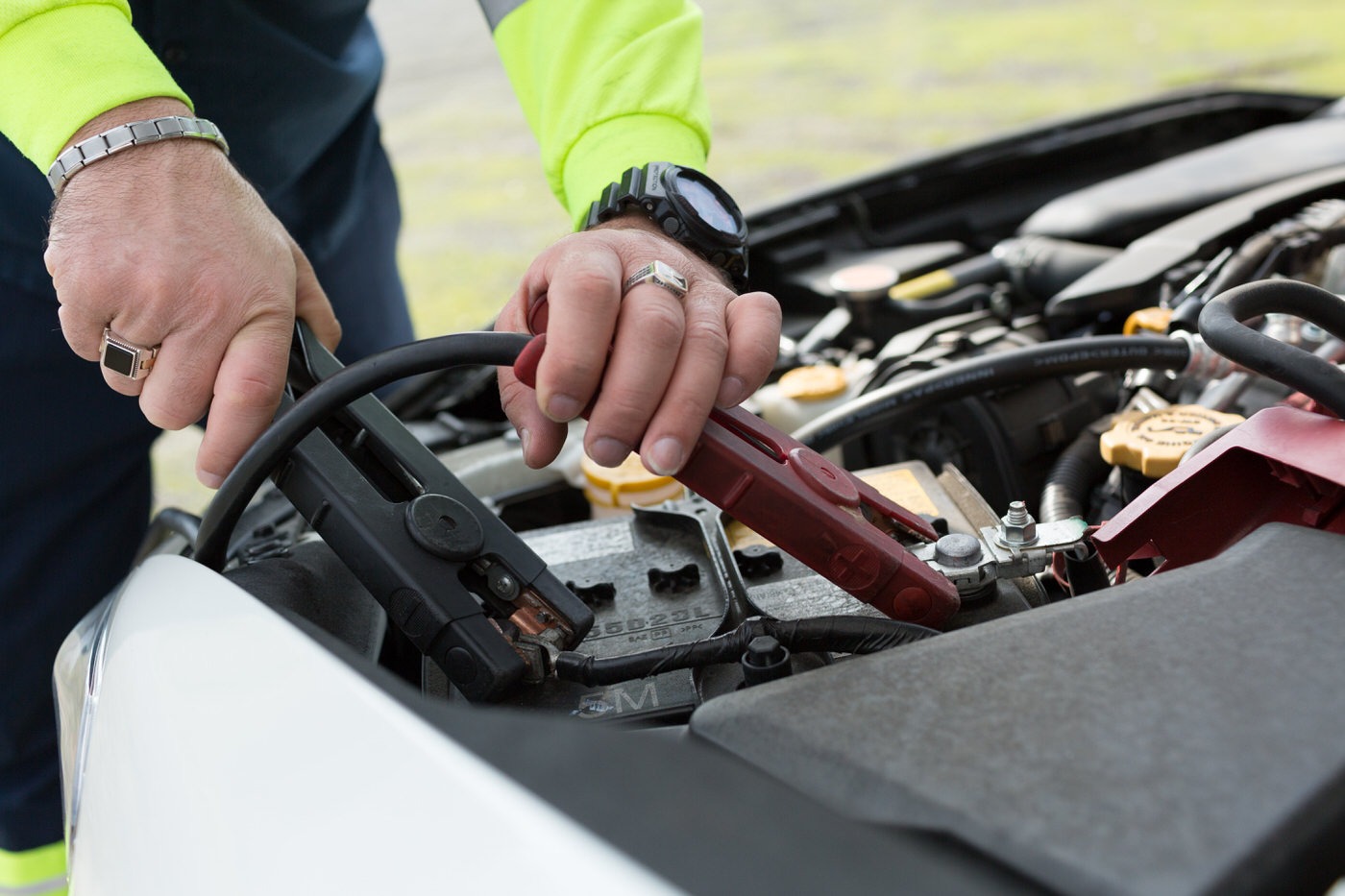 Licensed Technicians Ready to Jumpstart Your Car Battery
Each affiliate in our network is licensed and passionate about delivering high-quality service. Our technicians will work quickly, use the latest equipment, and have a courteous attitude to ensure your experience is always positive.
When you call our local office, our dispatchers will provide the information you need, including your exact location and the type of vehicle you drive. Both are critical for our affiliates to find you quickly and jumpstart your battery properly.
10-4 Tow understands that a drained battery can be a challenging situation, particularly if you have a packed schedule and you want to get on your way as soon as possible. So, we'll work with your allocated technician to identify the shortest route to your location based on traffic conditions, diversions, and other key factors.
Sit back and relax — one of our affiliates will be with you in no time.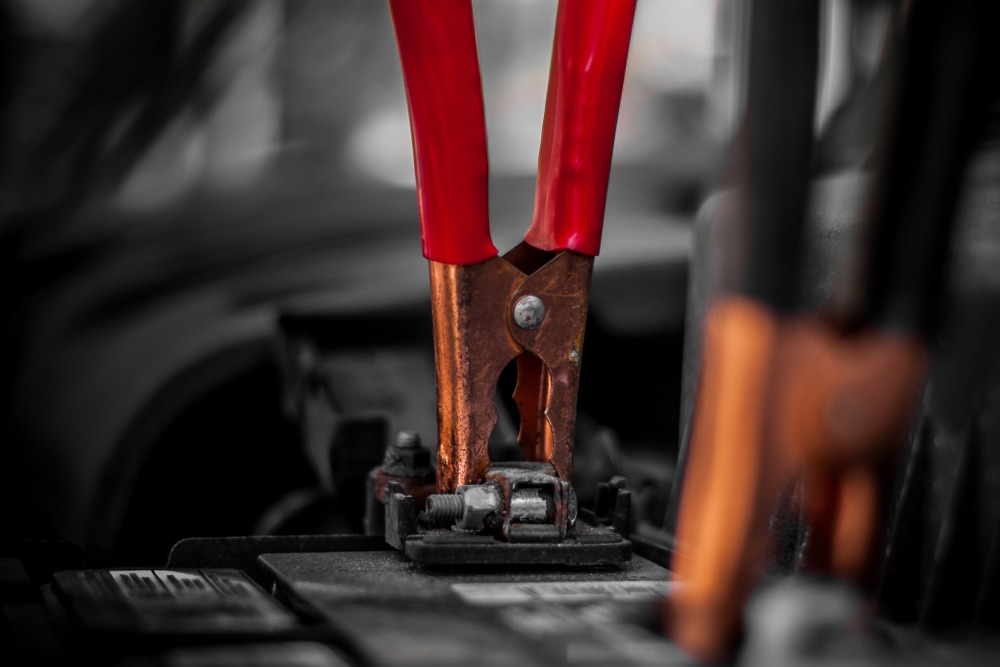 No Hidden Fees for Transparent Pricing and Trustworthy Service
Our battery jumpstart service is one of the simplest solutions 10-4 Tow offers, and it's available at a fantastic price just like our other services.
You can expect to pay an extremely competitive price to have your battery started, regardless of your vehicle or the time of day. That should provide you with peace of mind in an emergency when the last thing you need to worry about is the cost of your solution.
Our honest pricing policy means you'll always know how much you can expect to pay for our battery jumpstart service. All of 10-4 Tow's prices are transparent: no hidden charges, no nasty little extras you don't understand. We'll give you an accurate quote and answer your questions, whether you want to know more about our pricing, affiliates, or anything else related to our solutions.
Get in Touch with 10-4 Tow Roadside Assistance Experts
Pick up your phone and call your local 10-4 Tow branch to request your battery jumpstart from one of the skilled affiliates in our network.
We'll dispatch a licensed, independently owned roadside assistance specialist to help you right away. All of the technicians on our roster have years of experience working in the local area, helping domestic and commercial customers with a quick response.