STATEWIDE TOWING EXPERTS YOU CAN TRUST
Is your gas tank empty miles from the nearest station? Don't panic: 10-4 Tow is here to help you with our quick, reliable gas delivery service.
One of our skilled technicians will bring a full supply of fuel to refill your tank and get you moving again. It's the simplest, most convenient solution when you run out of gas anywhere in the local or surrounding area.
Quick Responses by a Local Team
A fast response is essential when your tank is empty and you have a busy day (or night) ahead. You want to avoid delays, get where you need to be, and honor your commitments without hassle.
But if you forget to refuel your vehicle, you could find yourself stranded far from your destination without any way to top up your tank. This can seriously disrupt your plans — and even lead to bigger problems.
That's why 10-4 Tow is committed to working with the best local roadside assistance specialists. Our affiliates have unparalleled knowledge of local roads, routes, and shortcuts. They'll work with our dispatchers to find the most efficient path to your location, wherever you are in the local or surrounding area.
Our dedication to fast responses means you'll have a full gas tank and be on your way in no time.
24/7 Gas Delivery Service for Your Peace of Mind
10-4 Tow is a growing franchise with dozens of branches in California and Texas — and every single one operates 24/7.
Rest assured: whether you realize your tank is empty in the middle of the night, the break of dawn, or at any other time, your local 10-4 Tow team is on hand to refill it for you. Our gas delivery service is provided by licensed technicians carefully selected to join our affiliate network.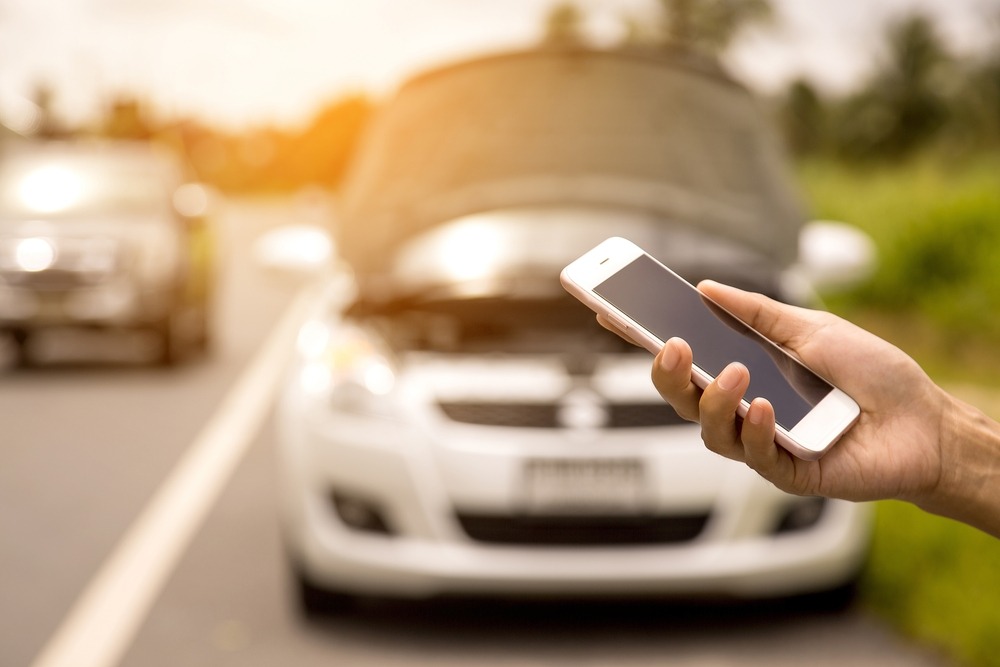 We Serve All Vehicle Types!
10-4 Tow serves all types of vehicles, makes, and models, from vintage cars to the latest motorcycles. Our affiliates' versatile training and experience enable them to refuel family SUVs, delivery trucks, limos, and more. Whatever you drive, we'll send one of our trusted affiliates to refill your tank right away.
We work with domestic and commercial customers in different industries. If you run a courier company with multiple trucks operating in the local area, it's crucial that your drivers have the gas they need to make deliveries on time. If you own a taxi firm, your employees need to keep their fuel topped up to transport customers. And just one empty gas tank could lead to serious delays, reputation damage, and loss of income.
But that doesn't need to be an issue. Pick up the phone and call your local 10-4 Tow branch for professional gas delivery.
Trust 10-4 Tow for a Wide Range of Towing, Roadside Assistance,
and Auto Locksmith Solutions
A key part of the 10-4 Tow franchise is that we cater to everyone in the local community, from workers who rely on their vehicles for the office commute to bus drivers transporting hundreds of passengers per day. Our huge portfolio of services is available in each city we serve, including towing, roadside assistance, and auto locksmith solutions.
So, you can depend on 10-4 Tow for more than gas deliveries — we can handle all of your road emergencies.
Call Your Friendly 10-4 Tow Team for Dedicated Gas Delivery Today
Need one of our qualified affiliates to refuel your car, truck, or motorcycle? Have questions about any of our other services or our honest pricing?
Our dispatchers are here to talk 24/7. We'll give you all the details you need, provide an accurate quote, and send an experienced technician to help you right now. All our services are available at competitive, transparent rates: don't worry about extra charges or hidden fees. We understand how important your trust is and never take it for granted, so the price we quote is the price you'll pay.
All 10-4 Tow team members are highly trained to deliver the highest standard of customer service. We're friendly, passionate about customer satisfaction, and ready to help you at all hours.
Get in touch with your local 10-4 Tow branch now for quick, affordable gas delivery!