STATEWIDE TOWING EXPERTS YOU CAN TRUST
What would you do if one of your dump trucks broke down?
Let's say your construction firm has a project to complete. Missing just one dump truck can bring a risk of delays, disruptions, missed deadlines, unsatisfied clients, and — worst of all — lost revenue.
Trying to fix the issue yourself is dangerous. You could injure yourself and cause further damage to the dump truck, causing even more delays. So, what should you do instead?
Just take the smart, safe option: call 10-4 Tow!
Our premium heavy-duty towing affiliate pros firms are the ideal solution for transporting your dump trucks for repairs. We're here to help you now, towing trucks from any local site to wherever they need to be — quickly, safely, and securely
24/7 Heavy Duty Towing Available Now!
Heavy-duty vehicles can experience mechanical issues at any time. That can be a massive problem when you're in the middle of a project and have a busy day ahead. You want to know you can pick up the phone and call a trustworthy team of towing experts to help exactly when you need it.
If your dump truck breaks down in the middle of the night, you don't have to wait for a local towing firm to open the next morning. You can call 10-4 Tow for fast responses and dedicated service at any hour of the day or night.
That's right: 10-4 Tow's premium dump truck towing solution is available 24/7. We're committed to round-the-clock solutions for your total peace of mind. So relax: our technicians will get you back on track in next to no time.
We also offer a variety of heavy-duty solutions, such as:
Semi Towing, Big Rig Towing, Tractor Towing, Utility Truck Towing, Service Truck Towing, Dump Truck Towing, Construction Equipment Towing, Tractor Towing, Container Tow 40Ft, Shipping Container Tow 40Ft, Office Container Tow, 20X8 Container Tow, Transportation Trailer Tow, Heavy Duty Jumpstart, Heavy Duty Tire Change and more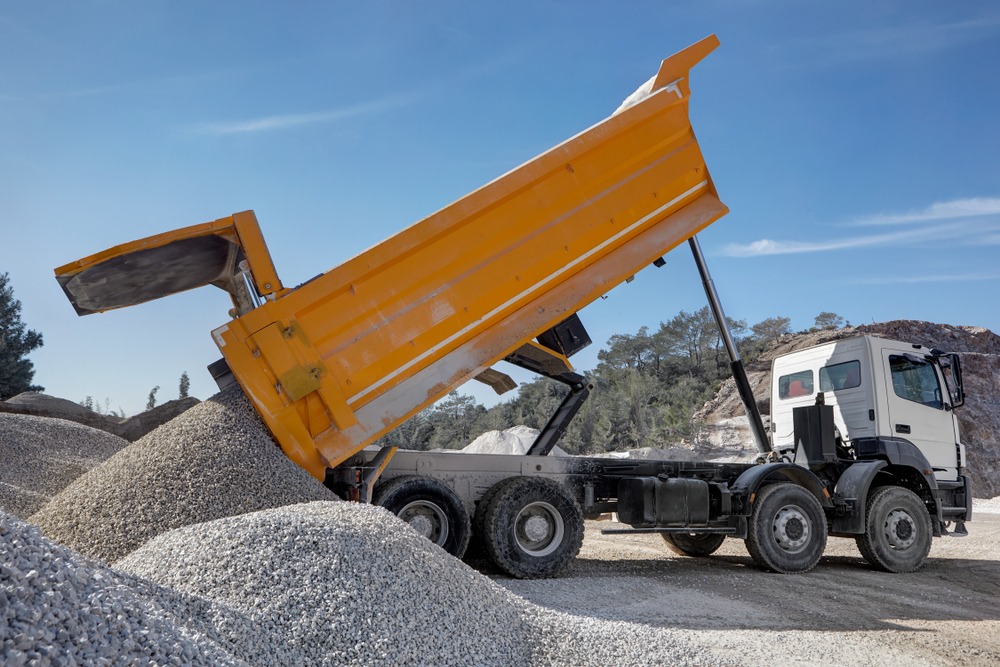 Secure Dump Truck Towing by Trained Technicians
10-4 Tow is a growing company with numerous branches across California and Texas. We always work with the best local technicians to ensure the highest standard of service, investing in the best training and equipment.
Our independent technicians are experienced and drive the latest tow trucks, strong enough to transport any dump truck securely. We'll send the nearest expert to help you, and they'll greet you with a professional, courteous attitude.
Our focus on quality service and fast, friendly responses has helped 10-4 Tow flourish within a short space of time. You know you're in the best hands when you call your local 10-4 Tow team.
The 10-4 Tow brand is built on honest pricing and service. That means you'll be charged a highly-competitive rate for our dump truck towing solutions, without needing to worry about potential hidden charges.
We work with customers on diverse budgets, so we prioritize affordability for every solution, at every branch. We'll give you an honest quote when you get in touch, so you'll know how much you can expect to pay for our exceptional service.
Call 10-4 Towing for Fast Dump Truck Towing Now
Want to know more about how 10-4 Tow's dump truck towing service can help you right now?
Just give us a call and we'll be happy to tell you!